Experience Colorado Goose Hunting Guide Service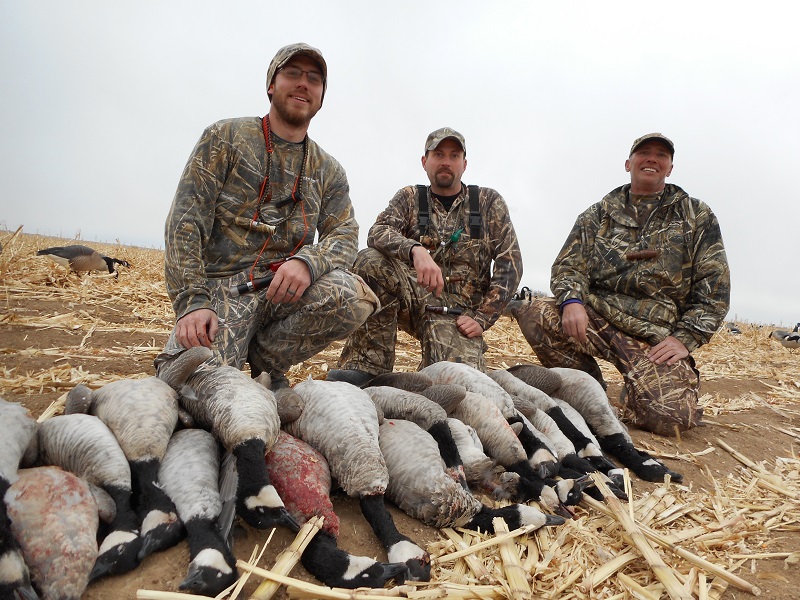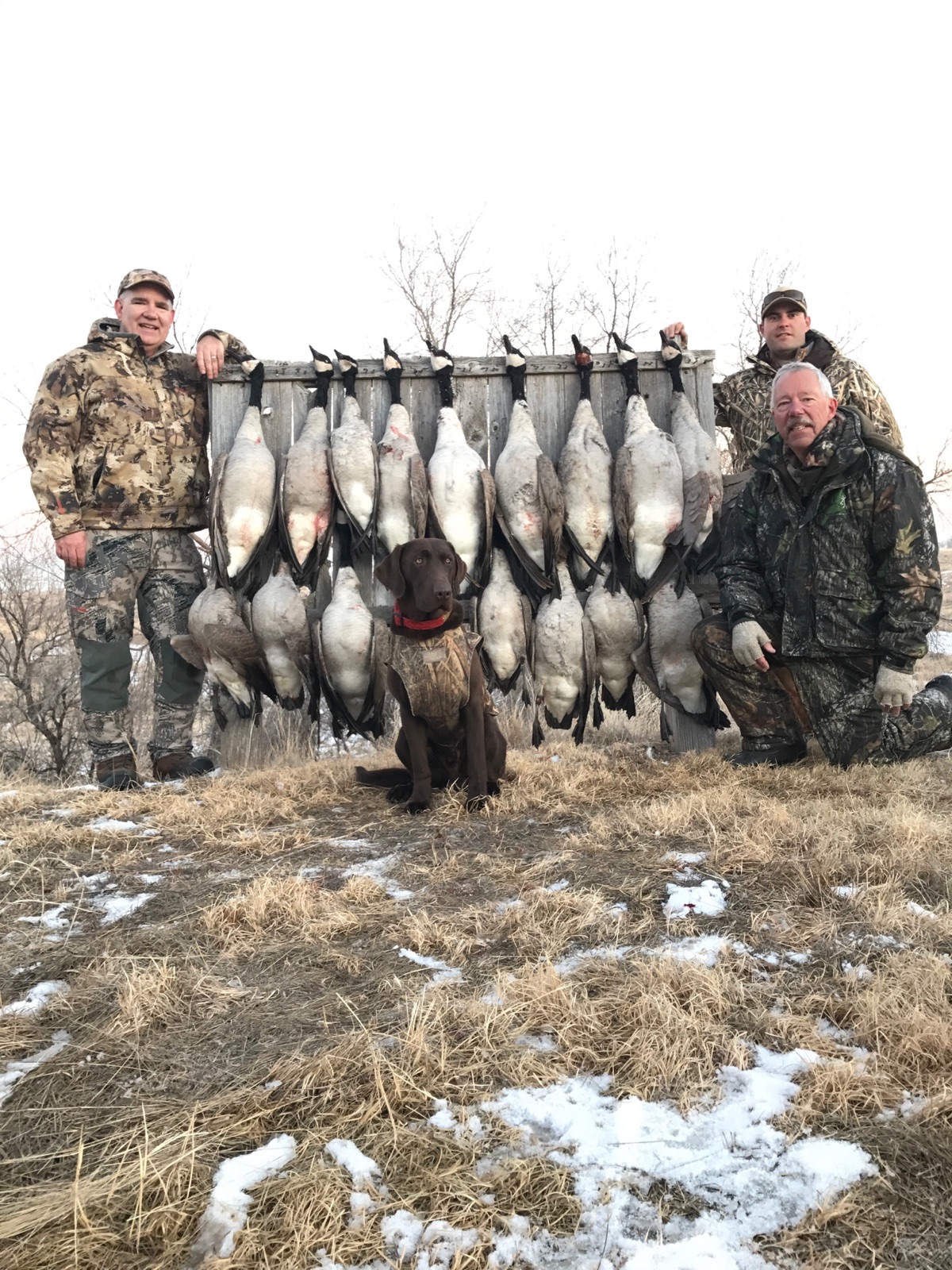 Looking for the best Colorado goose hunting guides anywhere? Our main focus is to create lasting memories in a safe environment while having every opportunity to shoot birds.
The population of Canada geese that winter in Colorado has skyrocketed and the dark goose limit has been raised to 5. Our properties are in established flyways, including, out on the eastern plains where you may get a crack at some snow geese or even the occasional specklebelly. Click here for waterfowl season dates and license fees
You'll most likely be hunting out of a heated pit blind unless one of our water properties is producing. In that case, you may be hunting out of an A-frame, floating, or established blind. Our Colorado goose hunting guides will have everything ready to go.
Packages include guide services, decoys and heated bind. Hunts last all day or until you limit out on a species (geese or ducks).
Not included:
Guide gratuity
Transportation to and from hunting location
License and applicable stamps
Bird cleaning and storage
Lodging (although we can assist in locating)
Meals