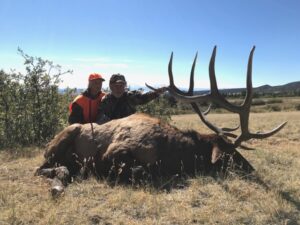 Birds & Bucks Outdoors serves as a referral service to an elite few outfitters that offer Colorado big game hunts. These outfitters have been heavily screened, either through us hunting with them personally or having multiple clients report on their outcomes. Our goal is for our clients to experience only the finest big game hunts Colorado has to offer.
Our "partner" outfitters hunt thousands of acres of private property in every terrain Colorado has to offer. For more specific information, scroll over the "Big Game" link above and a dropdown will appear. Click on what you're looking for, then fill out the field under the "Contact Us" link. We'll be in touch as soon as we can.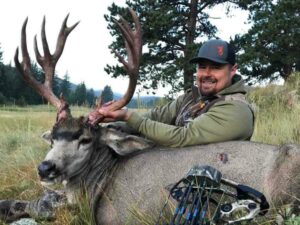 Food and lodging are usually included in the cost of these hunts unless otherwise specified. There may also be semi-guided or DIY hunts available. Be sure to look at our "upcoming hunts" page for what's available. If you don't see something that catches your eye, get in touch and we'll do our best to help you out.
If you need information about planning your hunt, simply look at the "Plan Your Hunt" (link below) page on the Colorado Parks & Wildlife website. You'll find very useful information about everything you need to know.
https://cpw.state.co.us/learn/Pages/PlanYourHunt.aspx