After two years of record harvests, goose hunting in Colorado for the 2018-2019 season was very frustrating. In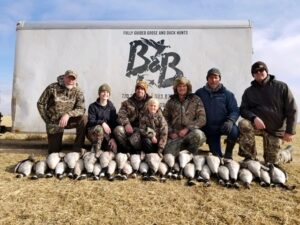 spots where limits were the norm, we spent a lot of time hoping, wishing, and "embracing the suck" as the boys say.
Why did hunting fall on it's face so drastically? The quick answer is that hunting can never be predictable and really is much more fun that way. If we could count on limits every time we hunted, it just wouldn't be fun anymore. The long answer is that the masses never got here and, what birds were here, were completely burnt out. You can usually expect goose hunting in Colorado to cycle but not shut off completely!
Our first wave of lessers arrived right on schedule, just before the mid-November opener. Once a cold front hit and those birds moved out, what remained was hunted so hard it just wouldn't cooperate. Can remember Joe hunting a field that was filled with a few thousand the day before and saying, "seems they get 200 yards from the decoys then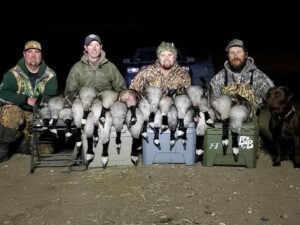 vere away". And that was hunting over fully flocked Dakotas. You can say it was bad calling, concealment, or spread set up, but every other outfitter and experienced goose hunter in the area was having the same issues.
Duck hunting out on the river provided some relief, but not an incredible amount. Once again, birds just didn't seem to be around except in small "spurts". Some of the river bottom we acquired in Nebraska did crank out a few birds but the nothing like is usually expected.
The last 3-weeks of the season saw our reverse migration and a fresh batch of birds. Wherever these geese decided to winter, they didn't seem to get hunted. Limits became the rule rather than the exception and guides were awarded with something to look forward to next season.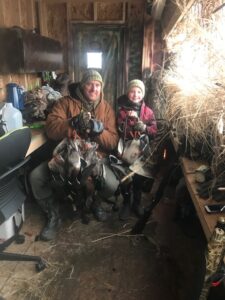 Until November 2019, if you would like to look at pricing for a hunt, check out https://birdsandbucksoutdoors.com/colorado-goose-hunting-guides/